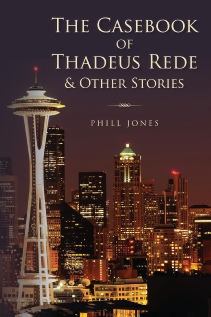 This book is an anthology of published stories, including the novella and two short stories of the Thadeus Rede series. The other stories include an assortment of tales starring various parasites (natural, mutant, and human) and a cranky vampire.
Regarding the Thadeus Rede novella, Thin Ice, Science Fiction and Fantasy Book Reviews had this to say:
"Drawn from a rich and detailed future Seattle, Thin Ice is a detective novel at heart, and a very accomplished one at that. The plot flows fast with unexpected twists and enough red herrings to keep the reader guessing. This novel will keep you hooked until the very last page, the writing is intelligent and easy to read, the characterisation is spot on and the back story both rich and vividly realised. There are also some very original ideas floating around the story and plenty of warnings about messing with Nano-tech and genetic modification… Highly recommended."
Thin Ice (2010), a Thadeus Rede novella, published by L&L Dreamspell.
"Ruthless," in Dreamspell Revenge (L&L Dreamspell, 2010).
"Terse Terrors," in Dreamspell Nightmares 2 (L&L Dreamspell, 2010).
"The Wolf Revealed," in Your Darkest Dreamspell (L&L Dreamspell, 2009). [A "gem" with "eerily vivid imagery," declared one Amazon.com reviewer.]
"Burning Question," Woman's World, page 49 (March 13, 2007).
"Saving Grace," Clocktower Books' Far Sector SFFH (September 2006).
"Burn Rate," Apex Magazine (December 2005). ["The story is swift and full of surprises . . . an intricate, intelligent plot," said HorrorScope, an award-winning Australian news and literary criticism zine.]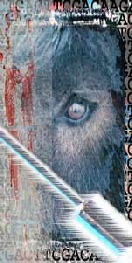 "The Wolf Encrypted," Futurismic ezine (2004). [Described by the editor as "solid noir with great prose and a well depicted future backdrop."] Jeremy Lyon created the image for this Thadeus Rede mystery.