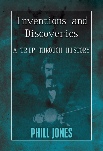 Inventions and Discoveries: A Trip Through History (CreateSpace, 2013)
This book explores inventions and discoveries that shaped today's world. Among the 70-plus stories, readers learn about the "wonderful things" that Howard Carter saw when he found the tomb of Tutankhamun, how potato chips were invented by a cranky chef in an act of revenge, how a small insect sparked the modern plastics industry, the reason why Americans paid to drink radioactive water during the 1920s, and why security coffins (designed to prevent premature burial) failed to catch on during the 19th century.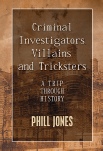 Criminal Investigators, Villains and Tricksters: A Trip Through History (CreateSpace, 2013)
Stories about police detectives, private detectives, scientific detectives, forensic scientists, serial killers, tricksters, and others populate the pages of Criminal Investigators, Villains, and Tricksters: A Trip Through History.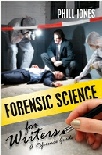 Forensic Science for Writers: A Reference Guide (CreateSpace, 2012)
2013 IPPY Silver Award Winner – Writing/Publishing division.
Moira Allen, editor of Writing-World.com and author: "If you've been getting your forensic details from television, try this instead! It's packed with an amazing amount of detail, and helps the reader sort out not only what can be done, but exactly who does it. Over and over, I found myself exclaiming, 'I didn't know THAT!' Now I do!"
(More about this book is available at the Forensics for Writers website.)

Freedom of Information (Chelsea House Publishers, 2012).
Where should the line be drawn between government transparency and defending the nation? Freedom of Information explores these and other debates raised by a policy designed to educate American citizens about their government.

Reproduction and Cloning (Chelsea House Publishers, 2012). Reproduction and Cloning explores the tactics that animals and plants use to create offspring and ensure survival of the species. The book also examines how humans produce new types of plants and animals using genetic engineering and cloning technology.

Stem Cell Research and Other Cell-related Controversies (Chelsea House Publishers, 2011).
Library Media Connection: ". . . appealing to students as well as useful for research . . . provide[s] detailed visual explanations . . . . Up-to-date resources make this . . . a useful addition for student researchers . . . . Recommended."

Cell Structure, Processes, and Reproduction (Chelsea House Publishers, 2011).
Cell Structure, Processes, and Reproduction explores cellular architecture, cell reproduction, the generation of genetic diversity, programmed cell death, and the transformation of normal cells into cancer cells.

Kingdoms of Life (Chelsea House Publishers, 2011).
Kingdoms of Life surveys the six basic types of organisms in this world, investigates the differences and similarities of these life forms, and explores Earth's biodiversity.

Viruses (Chelsea House Publishers, 2011).
Viruses examines the life cycle of the tiny parasites, the ways in which they affect the health of their hosts, and the ongoing challenge of mutations that enable viruses to overcome drugs and vaccines.

The Genetic Code (Chelsea House Publishers, 2010).
Society of School Librarians International: 2011 "Honor Book," Science, Grades 7-12 category.

Sickle Cell Disease (Chelsea House Publishers, 2008).
The Science Teacher: "In short, this book presents material that gives an opportunity to study and teach from the molecular level to the population level, through biochemistry, ecology, evolution, history, and genetics. The topic is rich, and this book is a worthwhile tool to engage students in the topic. It is an excellent book in the Genes and Disease series."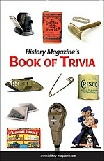 History Magazine's Book of Trivia (Moorshead Magazines, 2007).
An "ever-popular" book (according to the publisher) of the stories behind inventions, symbols, phrases, and practices. Ever wonder what the US Postal Service ruled on mailing young children? You'll find the answer here.